Longer Life • Reduced Cost • Hardship Prevention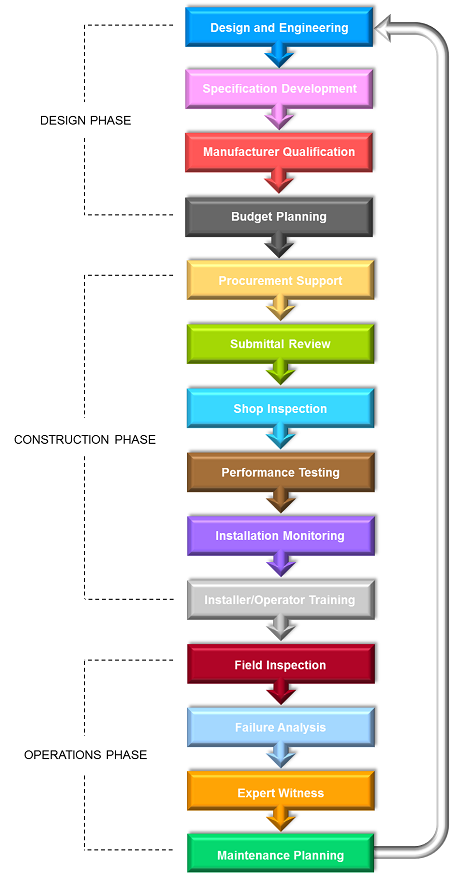 The Fiberglass Reinforced Plastics Institute ("FRPI") offers training, coaching and referrals for services listed at each level in the flowchart above. Services are available to Owners/End Users, Specifying Engineers, Inspectors, Consultants, System Integrators, Manufacturers and others. No matter what the challenge or opportunity is FRPI has the resources to help. Engaging FRPI support can be as simple and fast as telling FRPI what your needs are, agreeing on a scope of work and entering a Credit Card Order covering a lump sum arrangement or minimum retainer fee with a declining monthly balance report. Ask the experts! Contact FRPI now to see how your challenges and opportunities may be profited from through engaging FRPI services.
Equipment Certification is a cost-effective subset of services above that are performed during the design and construction phase of your projects. Certification puts risk management on "Autopilot" for your project and company locations across North America when properly incorporated into project and master specifications. Assistance with developing precise plans and project or master specifications is also provided to help better manage risk. Ask the Experts! Contact FRPI now to learn more about the FREE Plans and Specs Audit plus FREE Master Specs offered to qualified specifiers.
Ask About FREE Plans and Specs Audit for Qualified Specifiers