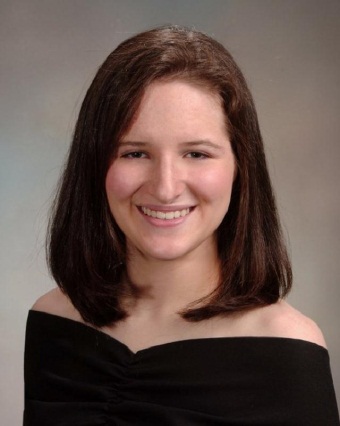 The Fiberglass Institute is excited to announce Katie Picchione as the first to be awarded the WJA Memorial Scholarship Award. She is a graduate of the Academy of the Holy Names in Albany New York and enrolled at Worcester Polytechnic Institute in Worcester Massachusetts where she is starting in Mechanical Engineering this Fall.
Katie's scholastic and extracurricular activity achievements are astounding. While maintaining a 4.0 GPA, she was able to sustain a diverse involvement in many activities over the past four (4) years. Her activities included forensics speech and debate to community service through Eucharistic ministry, learning the guitar and holding a summer job. She also took sailing lessons this summer. Among many accolades, Katie evolved to leadership positions earning awards at the national level and being engaged in the Ambassadors club.
Beyond all Katie's amazing accomplishments, she wrote a very interesting essay. Her story started with sharing her passion for science and discovery since the third grade and then embellishes how this passion lead to a three (3) year independent science research project. Ms. Picchione's project objective was to provide an easily accessible, safe and sustainable energy source for every home in undeveloped areas of the world. The results, a "biogas digester" system utilizing organic waste to generate methane for simple cooking and heating where other energy sources are absent. She is currently considering fiberglass as a material of construction for the stirrer. Please join us in commending Katie Picchione and wishing her all the success in the years come!
Check out The Ballad of Biogas below, her YouTube video showing how she built the process described here and what happened in the end.
The WJA Memorial Scholarship Program has been established to support college freshman engineering students who share FRPI's core values.

Application Form


---